about uber haus interiors…
We are a leading design studio based in Farnham, Surrey specialising in luxurious, liveable and individual interiors for private residential clients.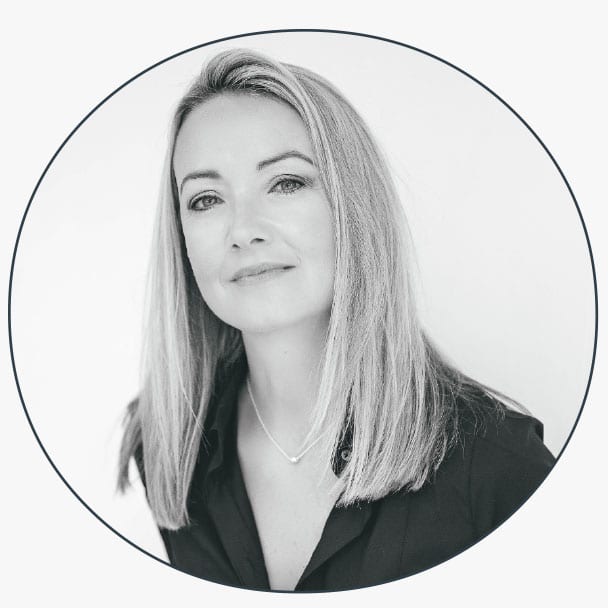 YVONNE HADDEN-GRAY
UBER HAUS INTERIORS DIRECTOR
Uber Haus Interiors specialises in creating elegant, inspirational spaces for individual clients. We are passionate about delivering the very best interior design, from space and light planning all the way through to bespoke furnishings.
Not influenced by passing trends we make sure that every project we undertake is perfectly tailored to the client's needs, personal taste and lifestyle, creating beautifully designed, considered and functional spaces that stand the test of time.
A strong track record in designing and delivering beautiful homes on budget and on time along with our transparent and open approach has gained us a growing reputation.
Creative Direction:
Our founder Yvonne Hadden-Gray studied French language at L'Université Descartes in central Paris before training at the prestigious British Academy of Interior Design in London. Gaining valuable experience as a Designer and Project Manager she set up her own design studio in 2015. She has designed and remodeled properties in London, Surrey, Hampshire, Berkshire and West Sussex.
Yvonne explains why you should choose us….
Hiring an Interior Designer is no longer considered a luxury. With a huge list of contacts and suppliers we can make your home beautiful and your life a whole lot easier. A good designer will save you time, money and stress. Once you've taken the plunge and decided to use an Interior Designer you will have a wide selection to choose from as we are so lucky to have many great designers based here in the southeast.
What I offer you is something slightly different. To me each project tells a story, I get to know my client and I focus on what will please them. I'm passionate about creating well designed spaces that are functional and make people feel good. A home should be the place where you feel relaxed, comfy and happy and I strongly believe that aesthetics and comfort raise our sense of wellbeing.
My ethos is to combine detail-driven elegance, functionality and style that stands the test of time. It's my job to be up to date with the latest trends but I am also looking at the bigger picture, your new space needs to serve your purpose and last more than a few years.
As a working mum of 3 girls and 2 dogs I understand first hand how a busy household runs and how hard it can be to juggle every need. I have had the pleasure of working with lots of families and what I've learnt is that when
you're in the thick of it it's not easy to step back and think about your room layout. I have worked for many busy Mums that have some amazing ideas and pieces of furniture they've bought along the way but they just don't have the time to pull it all together. That's where I can step in and help.
My designs predominantly have a neutral palette with colour and texture added through accessories and soft furnishings. With my passion for natural materials the end result is a calm and understated space that will look stunning and feel welcoming. My aim is to design and create a home that you will love to live in.
I can design, create and project manage the whole process because I am supported by a dedicated team that I know and trust including building contractors, bespoke furniture makers, flooring specialists and skilled decorators.